Brands Hatch GP Circuit MSVT Trackday Championship
Louis Harvey on Podium at Brands Hatch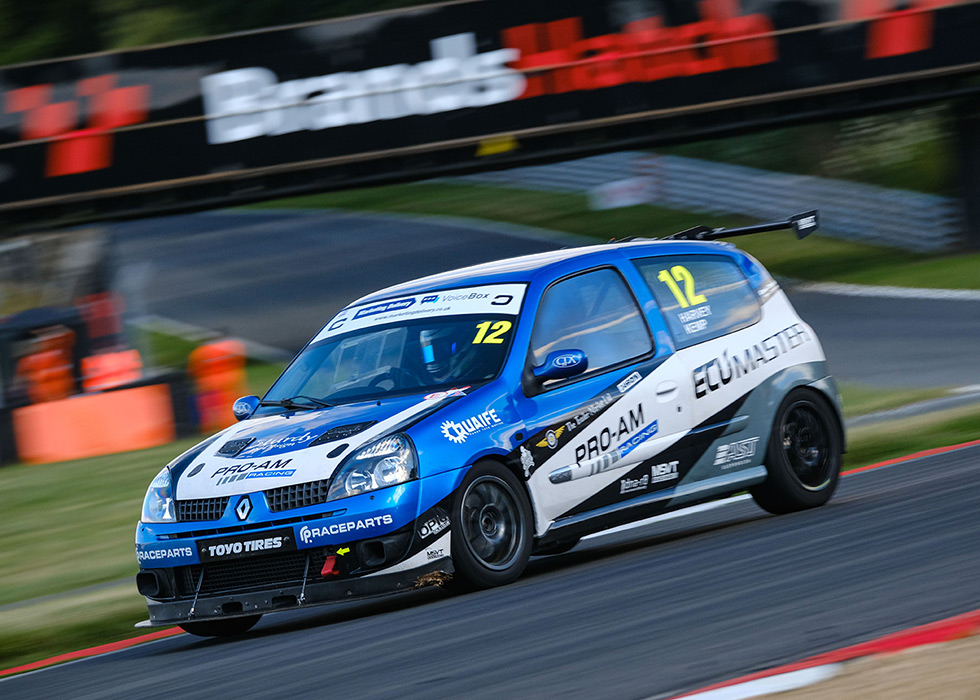 MALMESBURY motor racing star Louis Harvey made it four podium finishes out of four in the MSVT Trackday Championship last weekend after coming third at the prestigious Brands Hatch GP Circuit.
Harvey, who is racing for Team Pro-Am in his debut car racing series, had already finished in the top three in each of his first three races of the season and was not to be denied a fourth despite having to complete the entire race himself.

Usual teammate Jack Kemp was unable to compete at the weekend, forcing team boss Scott Thompson to step in. But due to a safety car early in the race, Harvey had to race the full 45 minutes.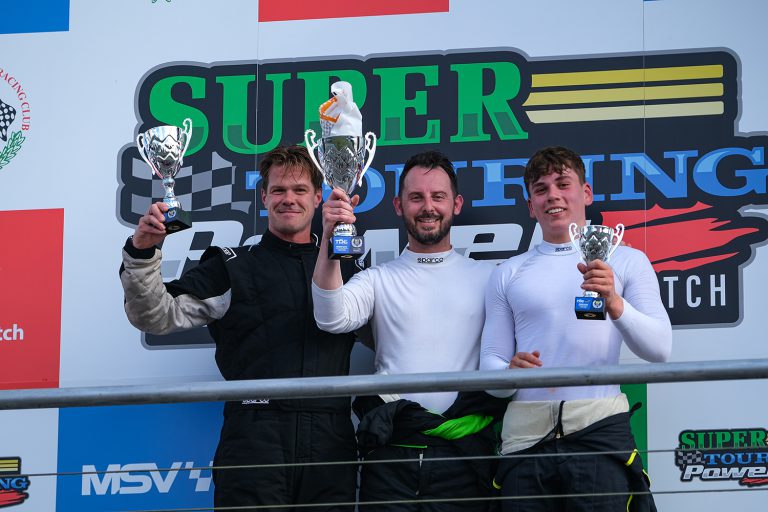 And in front of a full crowd at the famous circuit, Harvey was able to convert a fourth-placed start on the grid in his class into a third-placed finish at the chequered flag for more valuable team points.
Harvey took the first stint in the qualifying session and once he found some space on track, he put in a clean lap and was initially quickest in class.

Harvey came into the pits to handover to his teammate Thompson, but another safety car meant the pair were unable to improve on their best time and they were forced to settle with a fourth-placed start in class on the grid.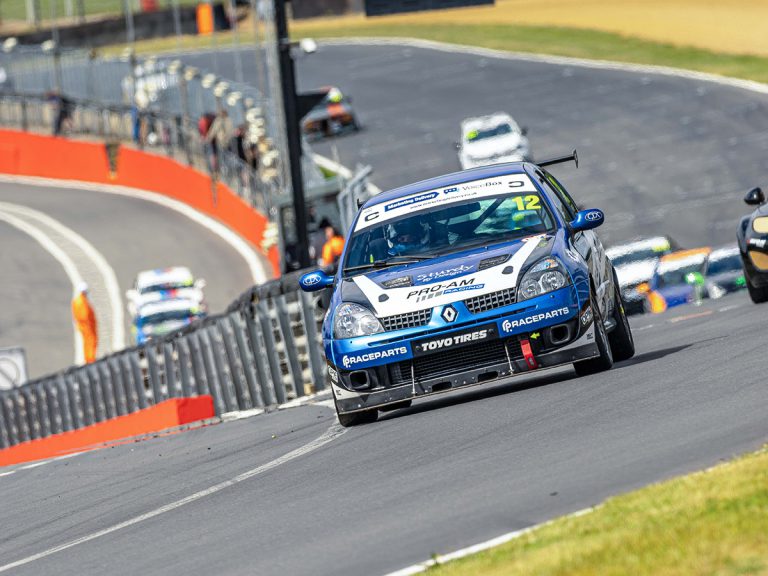 Harvey was selected to start the race from 13th on the grid and 4th in class (class C) and knew he needed a good start.
Unfazed by nerves and the big supporting crowd, Harvey had a good start and was instantly up to second in class.
However, close competition from the class B cars meant Harvey lost a place to another newer class C Clio and was down to 3rd. The pace between the top three class C cars was so close, with less than a tenth covering their fastest lap times.
Fifteen minutes into the race, the safety car came out so Harvey was called in for his mandatory two-minute pit stop. It was very early in the race, so the team made the decision to keep Harvey in the car for the entire forty-five-minute duration.
The safety car ended and Harvey was ready to battle the cars ahead, however, with the times being so close and class B cars getting involved in the battles, it was hard to make progress.
After a long race, Harvey crossed the line in 7th overall and 3rd in class, collecting another good haul of points for the team, and the highest overall position they have finished so far this year in the MSVT Trackday Championship.