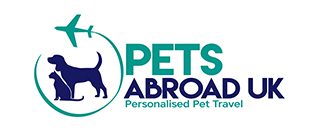 Why pets abroad uk?
They are the only company in the uk:
Owned, run and managed by a vet and nurse team
Office's in london, australia and new zealand
Offer complete service in the uk for home collection, airfreight and destination services around the world
Offer the only door to door service anywhere in the uk to anywhere in australia or new zealand with:
Onsite private kennels / cattery and veterinary clinic from our london heathrow location
Everyone in their office has moved their own pets internationally – they don't just talk about what they offer – they have lived it!
Call them to get your personal complete pet travel plan
Andre Cirone Pets Abroad Uk

Ideal Displays have sponsored this talented young driver almost since he started his racing career. Through our support we have been able to see him develop from racing at club level to competing the national series and watch him crowned the Junior TKM British Karting Champion in 2020 and the Senior Rotax Ultimate Karting champion in 2022.
He proudly displays our branding, promotes our company professionally and ensure we are included on all of his media outlets wherever possible. We have witnessed Louis develop his driving skills over the years as well as maturing into an all-round sportsperson.
We were very proud to see him graduate from the Motorsport UK Academy squad and are looking forward to continuing sponsoring him as we firmly believe he has the drive, skill, and determination to make it to the top in motor sport.
Chris Brazil Managing Director, iDeal Displays Signs & Exhibitions

I frequently have customers commenting on Louis and his racing. It never gets boring hearing how well he's respected within the racing community. I will continue to sponsor Louis and will share his rise to the top. Anyone looking to sponsor Louis should do so, with no
doubt in their mind that they will be getting much more than an advertising campaign, but more sharing a strong relationship and getting a focused and determined young man to where he will inevitably be: On the top step of a podium!
Adie Director iFixer Ltd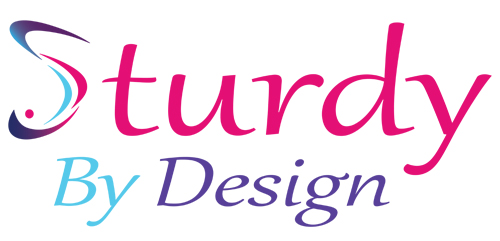 An inspiring young man who's dedication to his sport is second to none. I believe he has the talent to go all the way to the top and we are proud to be a small part of trying to make that happen

dna-rB Ltd is a brand consultancy working with high profile individuals and sport teams. We help develop their brands and brand strategies, ensuring they are able to develop how they are seen by their audiences with clarity and consistency. I first met Louis when he was 13 when he was starting out as racer. I've worked with him over the years, using some of the knowledge and contacts from my clients in F1, and watched Louis develop into complete racing driver, both on and off the track. I've been really impressed by the way he presents himself and his sport to sponsors, the media and fans.
David Mitchell Founder / Owner dna-rB

On-Pole is a specialist consultancy focused on developing and maintaining high performance. We blend extensive industry experience with best practice from the Military and Elite Sports (including Formula 1) to create dynamic learning and developmental environments. Our consultants have consistently delivered tangible benefits to clients in the form of value improvements, increased outputs and improved ways of working on business-critical programmes.
We have a particular expertise in Motorsport, utilising a holistic approach to improve individual driver and team performance and Russell Poynter-Brown, our Performance Director, is a Motorsport UK accredited driver coach.
As such, Russell has been working with Louis, who clearly has an exceptional talent not just in terms of driving a car but also as regards representing those organisations that partner with him. He is determined to be the 'best that he can be' and is dedicated to achieving his goals as a professional racing driver.
Russell Poynter Brown / Performance Director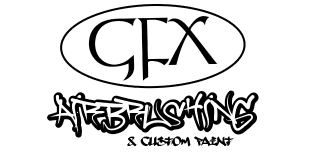 Although officially retired from helmet painting I keep my hand in helping Louis create a presence on the grid. I have had the pleasure of working with this inspiring and talented young man for several years now and look forward to what we are going to create next! Always a pleasure to work with Louis and his family, great things are ahead for sure.
Steve Hatt. Graffix Unlimited

At Templar Electrical we are a young, hard-working collective who support likeminded others, we believe sponsoring young talent is crucial to the success of future sporting stars.
Investing in the future of young, up and coming talent like louis is the not only the future of motorsport, but sport in general and helps push British talent across the world!
Louis has repeatedly put his head above the parapet from a young age to compete with the best in the UK and having watched Louis from day one in bambinos to the talented young man he has become in the sport he loves, makes any sponsorship and support worth it.
We hope to continue to support Louis and excited to see where this young talented driver can end up.
Jake Anderson Company Director
As Louis continues to progress and elevate his status within motorsport, there are numerous opportunities for companies and potential sponsors to work with the young racing driver
Depending on your chosen partnership package, you can benefit from the following:
Branding rights with On-car branding, Race suit branding, Garage branding
Commercial endorsements
TV and Streaming media
Full hospitality, breakfast, lunch, afternoon tea, refreshments & selection of alcohol
Appearances at Events and Tradeshows
Employee engagement
Entry tickets
Branded clothing
Corporate Social Responsibility
Become a part of Louis' journey as he continues to strive for future championship wins and become a leading racing driver both on and off the track
Becoming a partner is easy.

If you would then like to see what opportunities, there are for your company please 
email [email protected]
We can tailor partnership packages to suit your advertising budget and can assure you that you company will be well represented at all times.
Alternatively please complete the contact form below and we will get back to you as soon as possible