Over my time in motorsport I have been recognised for not only my driving skills, but my determination, my ability to accept defeat and to bounce back as well as being able to make it to the top of the sport I love if I can secure the right funding and support.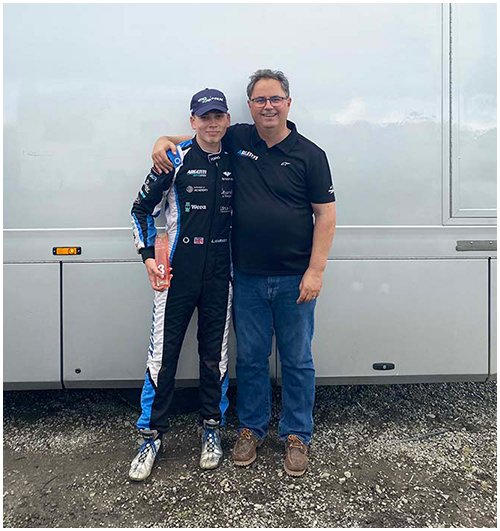 Ron Meadows, Sporting Director Mercedes AMG Petronas Formula One Team.
"I've been closely monitoring Louis racing career for a couple years now and after his win in British Junior TKM I was excited to see him progress into Seniors. Instantly Louis showed great pace, fighting for points and podium positions against some very tough competition. Louis is a determined, adaptable and humble young man and with the right financial backing could go far in his Motorsport career".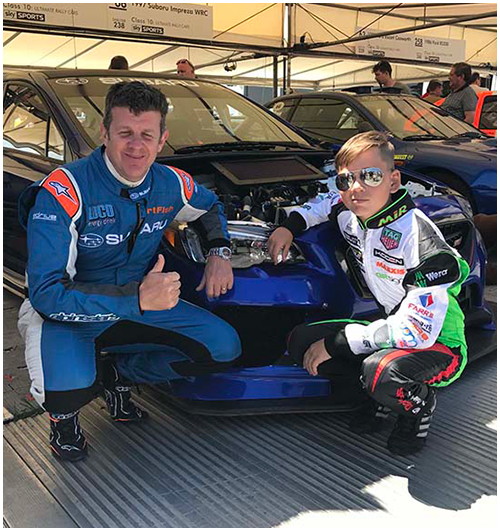 Mark Higgins 3 times British Rally Champion and Stunt Driver.
After meeting Louis Harvey and racing in the same team with him in junior karting with my son I have followed his racing career with interest and watched his progress in the different classes. He has a real passion for Motorsport with a focus to reach the top. He has a great determination and talent to progress in the sport and  If he can secure the funding required for the 2022 Formula 4 season, I believe he should be one of the drivers to beat. I wish him every success and hope he is able to obtain the funding required.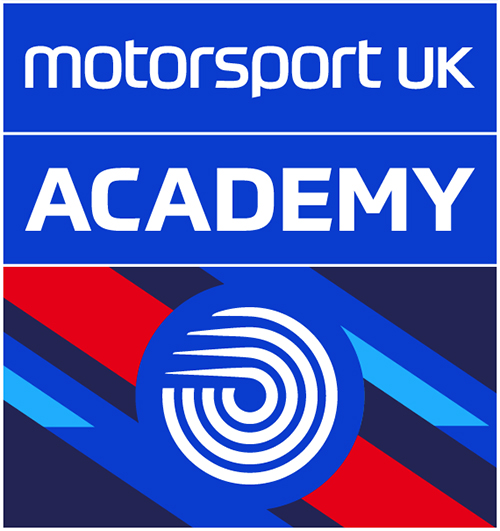 Katie Baldwin (Competitors Pathway Manager, Motorsport UK)
Louis is selected onto the Motorsport UK Academy, Team UK Futures programme, the development pathway for the UK's most talented motorsport competitors.  
Louis has been an excellent athlete and ambassador for the sport, and has shown dedication to his development, engaging in all Academy sessions, 1:1's and individual performance profiling. Louis has access to high level coaching through the Academy programme and has potential to progress through the sporting pathway to the highest levels. It would be brilliant to see Louis embark on his single seater career and progress his racing within the newly launched Motorsport UK F4 Championship in 2022.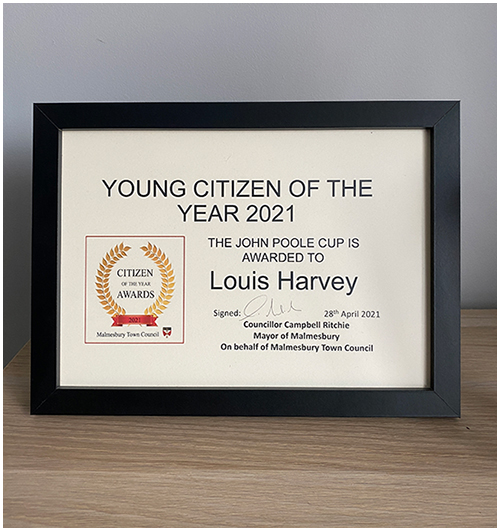 The Young Citizen of the Year 2021
presented to Louis Harvey by Sue Poole former Mayor of Malmesbury. 
In congratulating Louis, Cllr Ritchie said " your story of success so far in karting and your ambition for a future career at the top of motor racing shows true commitment. I hope you will help inspire other Malmesbury young people to follow and fulfil their potential as you are doing."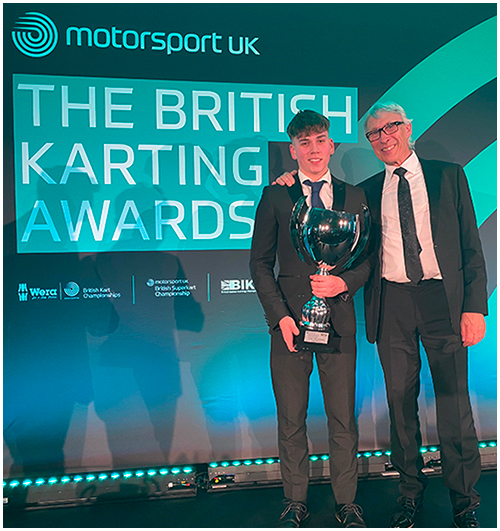 Junior TKM British Champion 2020 
Wera Tools Motorsport UK British Karting Championship.
Presented to Louis Harvey by Ian Walford from Wera Tools UK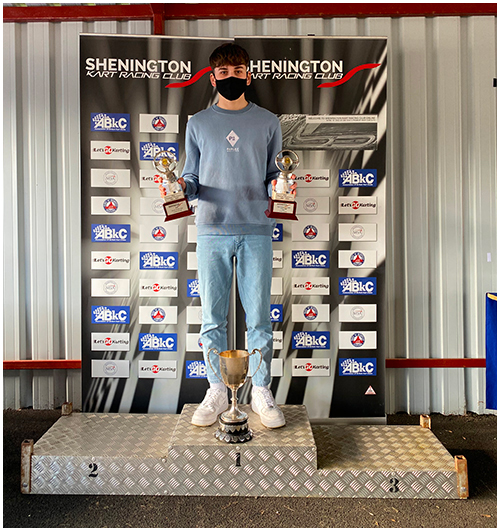 Driver of the year and vice Champion in the Junior TKM Class 2020
Presented to Louis Harvey by Shenington Kart Racing Club.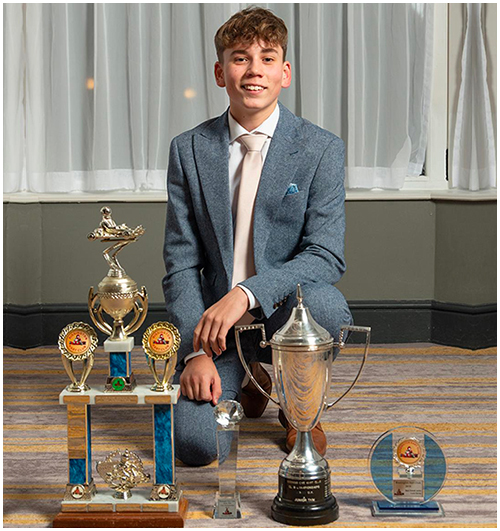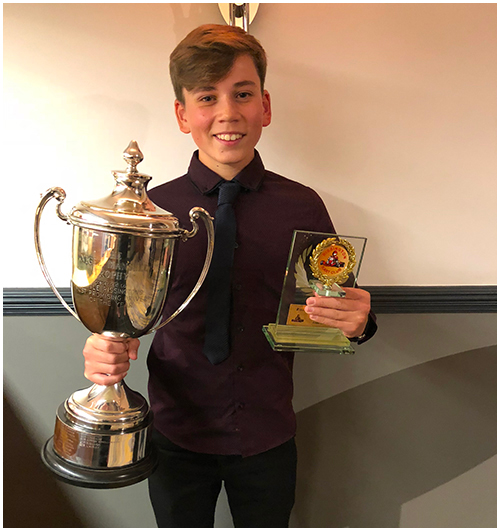 Presented to Louis Harvey by Debbie Mayow Rissington club secretary.
"The award is given to a driver with good results, a first-class overall appearance at all times, consistent mannerisms and attitude towards others, not only at Rissington but all other circuits they attend.
"They should be polite, have a professional approach to racing and understand they cannot always win.
"This driver's determination and growth within the sport has out shone so many others who have won this year."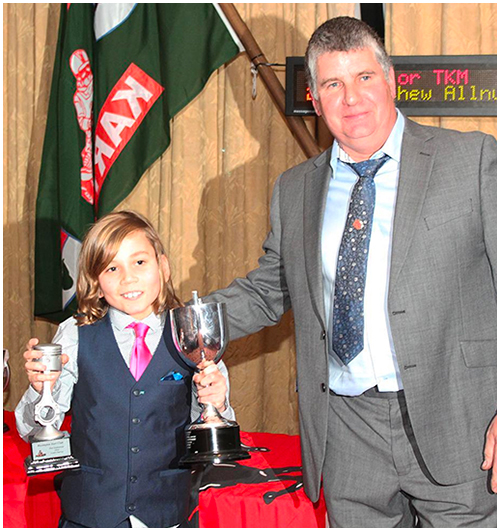 Presented to Louis Harvey by Rissington Kart Club.
This is a perpetual trophy given to someone the club believes has overcome great odds and continued to achieve their goals against adversity.
Louis received the award as a result of returning to take podium positions after a crash at Rissington that saw him airlifted to John Radcliffe Hospital with internal bleeding.
The Rissington crash cost him third place in the circuit's championship.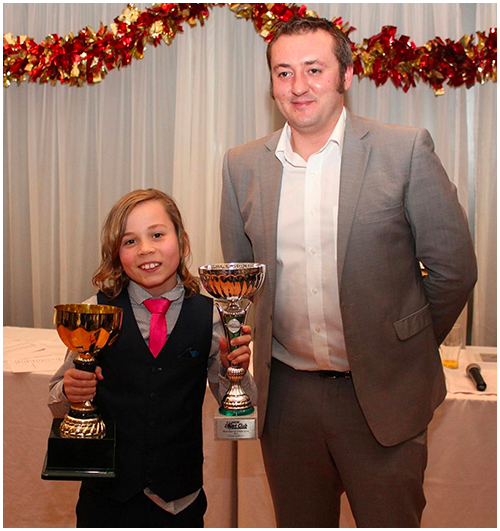 The Most Improved Honda Driver
Presented to Louis Harvey by Llandow Kart Club
This perpetual trophy for 'The Most Improved Honda Driver' is selected by the president of the club and based on performance over the entire year.
This was Louis' first season racing at the Llandow track in Wales and he rounded off the year with a second and third place in the final two rounds.