Silverstone MSVT Trackday Championship
Harvey earns podium finish in first round of Trackday Championship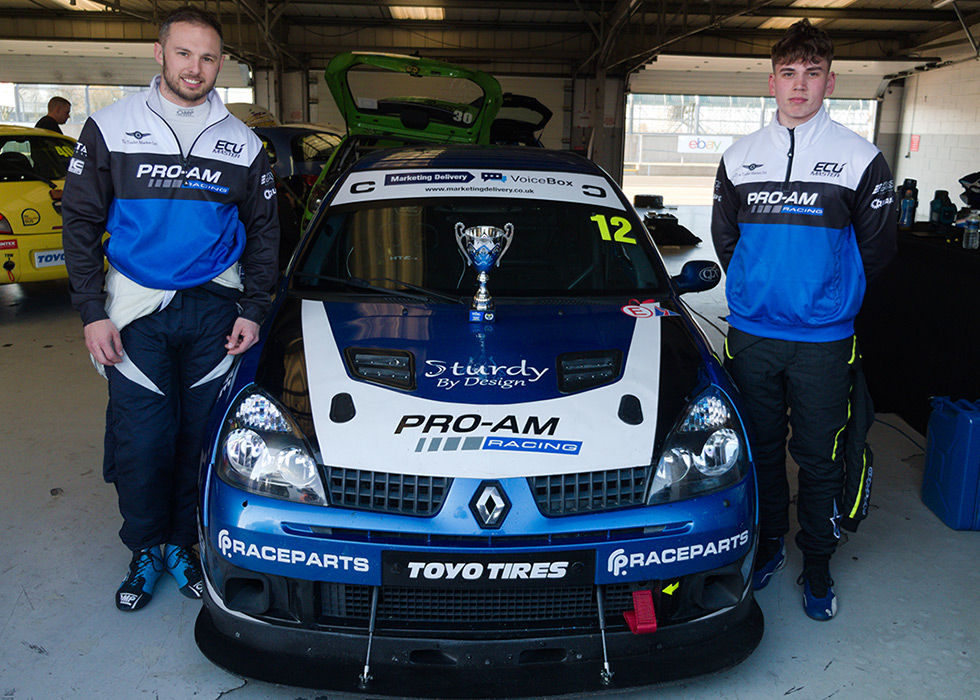 FORMER two-time national karting champion and Malmesbury car racing star Louis Harvey enjoyed a podium finish in his first-ever Saloon Car race in the first round of the 2023 MSVT Trackday Championship. 
Making the transition from karting into car racing was always going to be a challenge, but Harvey was not phased as he and fellow driver Jack Kemp manage to secure a spot on the podium at Silverstone with a second-place finish.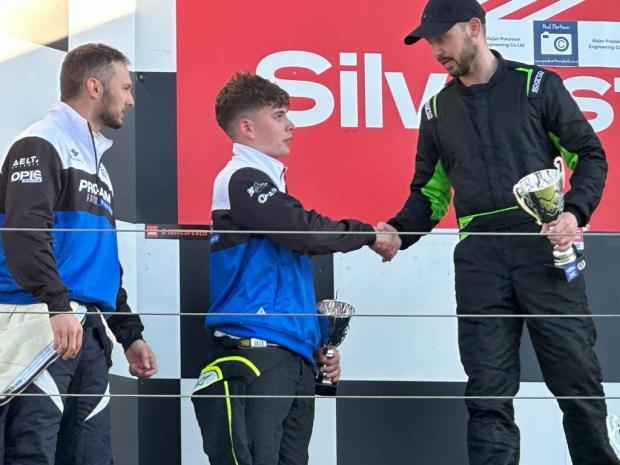 The weekend started on the Friday with testing, which included three 30-minute sessions and one 25 minute session in the very wet conditions.
It cdidn't take Harvey long to adapt to the new driving style that the car required and by the last session, he was only two tenths of a second behind the team's qualifying lap time from the previous year and feeling very confident.
Saturday was race day and the first time Harvey had met his driver teammate Jack Kemp. Hemp had raced the race in the 2022 season so Harvey was keen not to let the side down in this shared driver series.
For qualifying, the more experienced Kemp took the first stint with the car, however with lots of traffic Kemp was unable to show his true pace.
The drivers switched and it was over to Harvey to try and improve on their time. With confidence building and some clean laps, Harvey moved the team into 6th place in group C.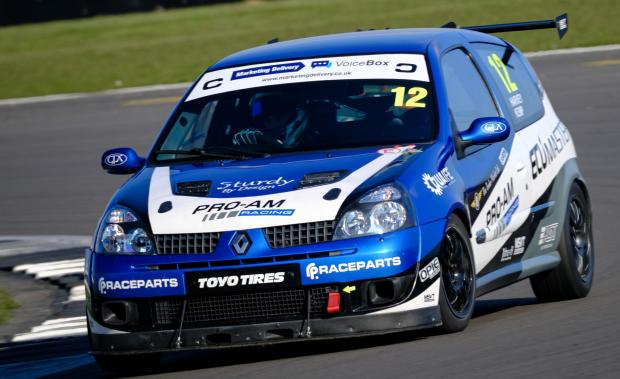 A pre-race briefing for Harvey and Kemp to review the camera footage and data was had and the drivers were ready for the first race of the season.
Kemp took the start for the first half of the race but a long safety car period early on made progress difficult, he was in a fight for 4th place overall.
Then the mid-race compulsory pitstop and driver change meant that Harvey was all set for his first taste of competitive action in the car.
Harvey was instantly up to race speed and moved into 3rd in class soon had his sights set on 2nd and was already five tenths of a second quicker than his qualifying time.
As the race time ticked down, Harvey found himself battling with the quicker and more powerful cars in class B but as he was already up to second place in class C, he decided to back off slightly and not risk losing their podium position.
Harvey and Kemp show huge potential in the first round of the championship, bringing home good points and 2nd place in class and will certainly be a driver combination to watch this year.
The next round is in Anglesey on the 20th March.