Malmesbury racing driver Louis Harvey wins Ultimate Karting Championship 2022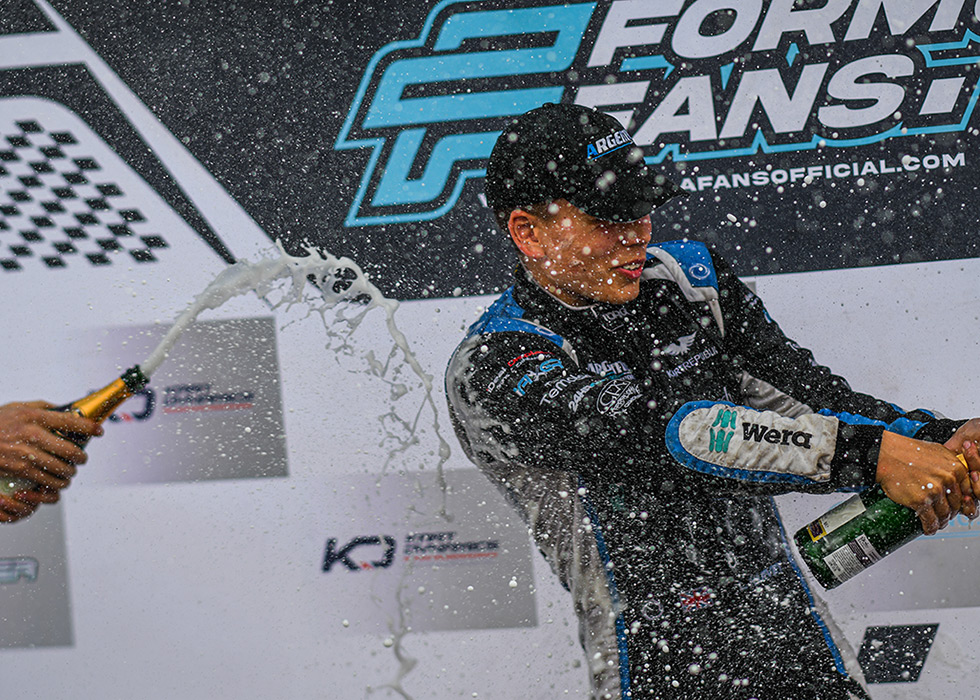 Despite a turbulant start, he has added yet another national karting championship to his racing portfolio.
Malmesbury racing driver Louis Harvey has been crowned winner of The Ultimate Karting Championship 2022, after a turbulant start.
After a consistent season of racing, Harvey entered the final round of The Ultimate Karting Championship with a comfortable lead but it was by far from a done deal. Having never raced at Wigan's Three Sisters race track, it would be a steep learning curve with limited practise time.
Friday practice did not start well with Harvey being knocked off the track by a much slower driver who was out practising on the track. This caused significant damage which required a chassis straightening session. This was followed by a misfiring problem in practice 2 hugely reducing Harvey's track familiarisation time. Undeterred, by practise 3 Harvey's times were soon matching the fastest drivers on track.
Saturday started with a single practise session, Harvey topped the timing sheets boosting his confidence and he was feeling happy with the kart setup. Harvey was very aware of the multitude of result scenarios for the event that could see him lose the title or walk away a champion but had to try and put these to the back of his mind and race hard.
Louis Harvey said: "I knew I could do it, I just needed to stay consistent. Winning this championship meant a lot to me as I wanted to win it in memory of Ashley Todd my 2021 mechanic who sadly passed away earlier in the year and for my sponsors to be proud."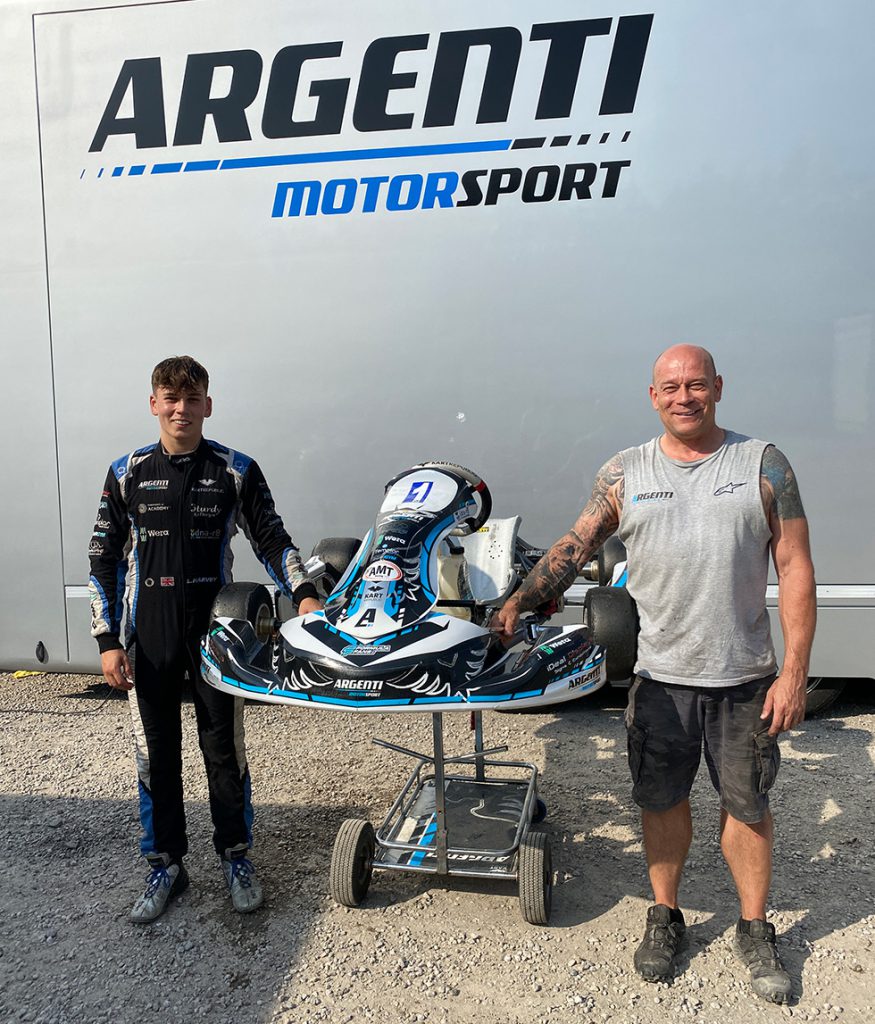 Heat one saw a great challenge for the win with Harvey starting from 6th on the grid. He was quickly up to 3rd and pushing for places. Unfortunately, he was only able to cross the line in 2nd place.
Heat two starting right near the back Harvey knew this was going to be a hard race in which to gain much needed points and secure the title early. The racing driver kept his composure when a much slower driver started defending 17th position halfway through which allowed the pack to vanish into the distance. Harvey eventually passed him but had to settle for 13th place.
Heat three starting 13th he needed another high finish which unfortunately was not to be. Hindered by a poor start he crossed the line in 8th place.
Sunday would see Harvey in Super Heat A and his Championship Contender Kordal in Super Heat B. Harvey just needed to finish 4th or above and the Championship was his. A poor start from 2nd on the grid saw Harvey drop to 5th one position short of what he needed. As he pushed for 4th an accident caused the race to be red flagged and Harvey had to settle for 5th place.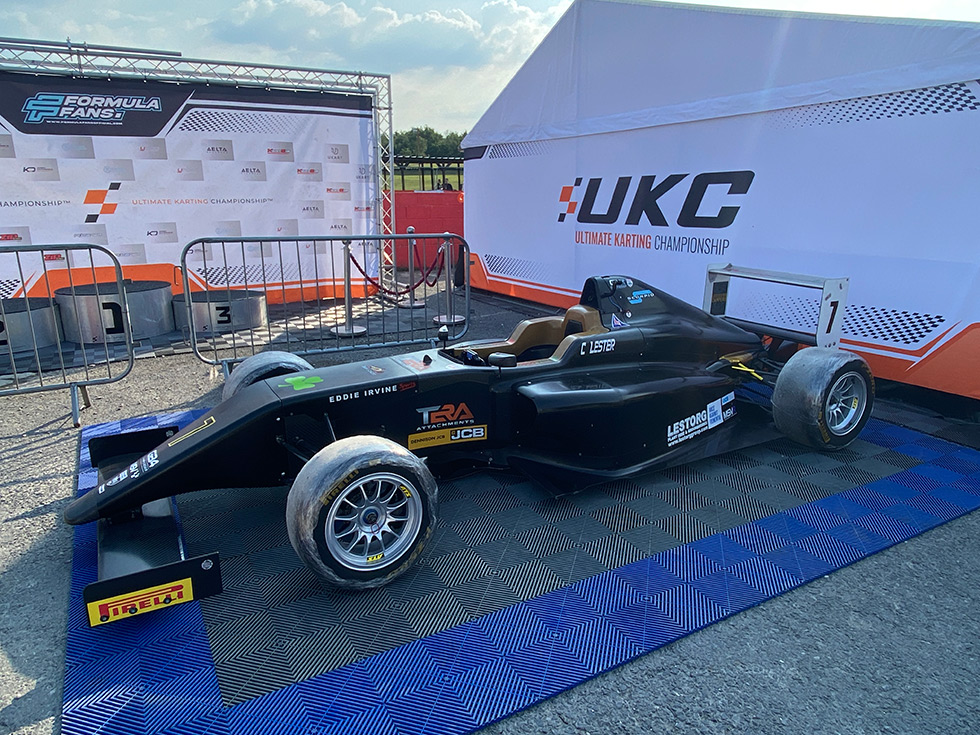 This now meant Kordal needed to win Super Heat B to stay in contention for the title. After the first few laps, the leader was pulling away and Kordal was in third place pushing hard. After what seemed like an eternity Kordal was unable to catch the leader and crossed the line 3rd sealing the Championship for Harvey on points.
Harvey did not need to race in the final and knew if he did a penalty could see him stripped of the title. However, sitting out was not an option for the now two times national karting champion. Harvey knew he just needed a clean race and did not need to take any risks or push for the win. After a few nail-biting incidences Harvey brought it home in 6th place to be crowned The Ultimate Karting Champion 2022 in the Senior Rotax class.
Harvey now adds another national karting championship to his racing portfolio and as a result of winning, was awarded a full test day with Scorpion Motorsport in a GB4 race car. This came with the possibility of racing in the series in 2023, if the test was successful and the right sponsorship could be found.
Harvey's dad & mechanic said: "This has been a hard fought series, but Louis' consistency has shone through. We could not have done this without the support of his sponsors, supporters and the Argenti Motorsport team. Hopefully, this will open up some opportunities for Louis to either move into single seater racing or towards touring Cars."