Our School Prom at Silverstone F1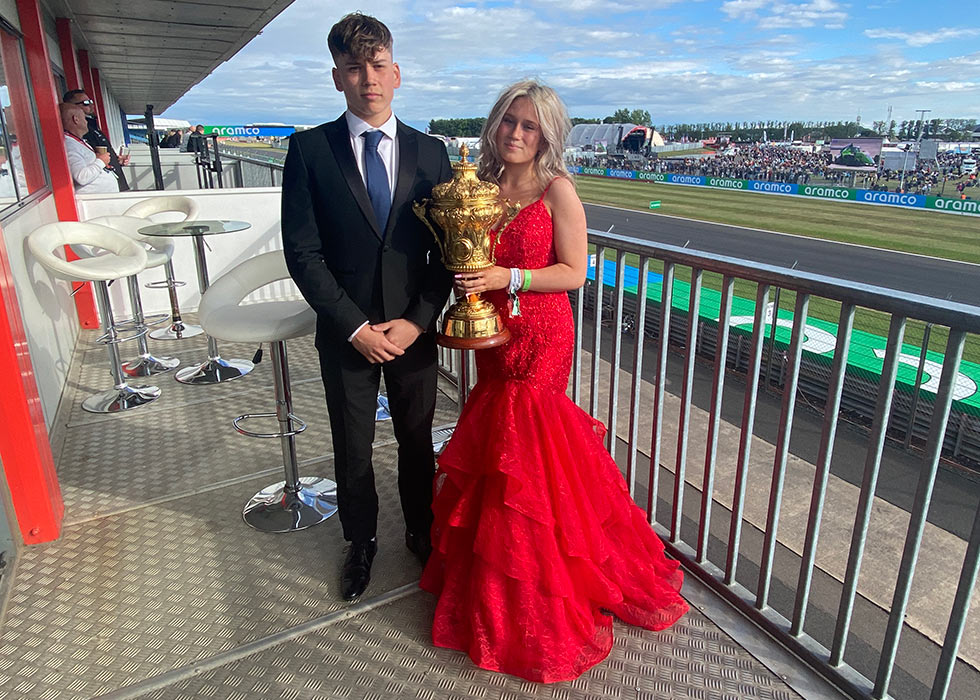 My 6th form prom and my sisters GCSE prom landed on the same weekend as the British Grandprix in 2022. 
As this is usually our annual family holiday we were torn between leaving Silverstone to attend the prom and get back to the track, or do something at Silverstone. 
Motorsport UK came to the rescue and invited us into the F1 Hospitality area so we could have a look at the F1 trophy and get some pictures with it before it was presented to Carols Sainz after winning the race. 
Louis & Lilli Harvey with the F1 Trophy
Louis & Lilli Harvey with the Hawthorn Memorial Trophy