Louis Harvey and Billy Monger
Autosport Awards 2019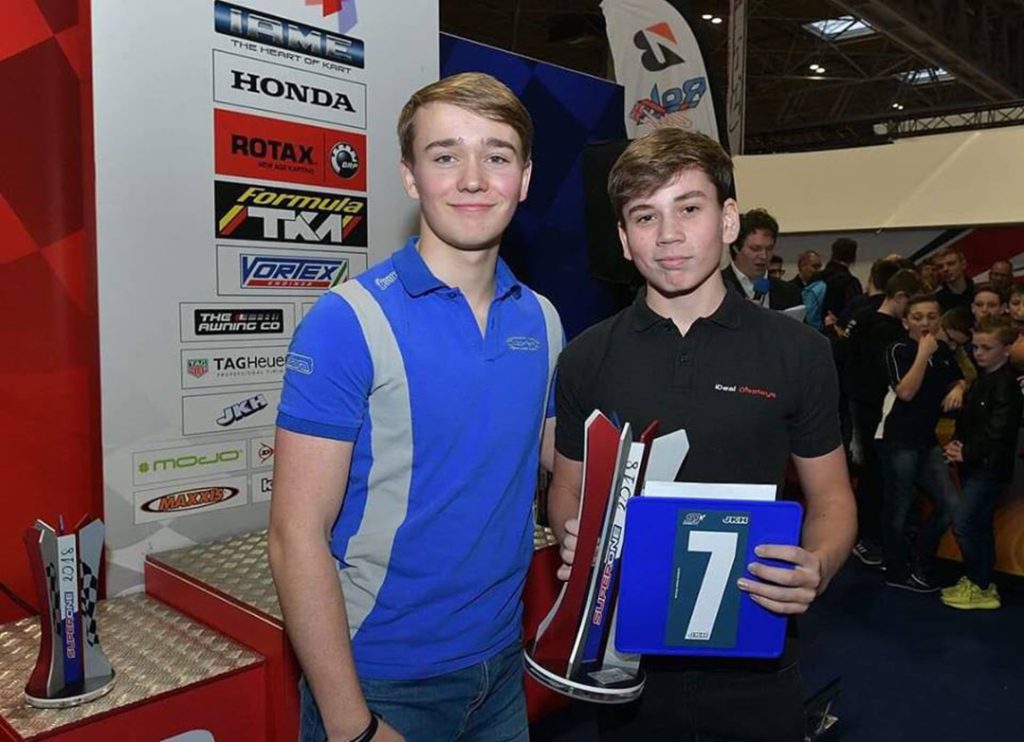 At the Autosport in 2019 they were doing the SuperOne series trophy presentations for the 2018 series. 
I was delighted to see that Billy Monger was doing the presentations for two reasons, one because I had met him before after his bad accident and two because it was fantastic to see him walking again. 
Billy is always smiling and a total inspiration. 
This was my first seeded number in Motorsport, I subsequently went on to get No 3 in 2019 before being crowned the Junior TKM Champion in 2020.