Valtteri Bottas Birthday visit Silverstone 2018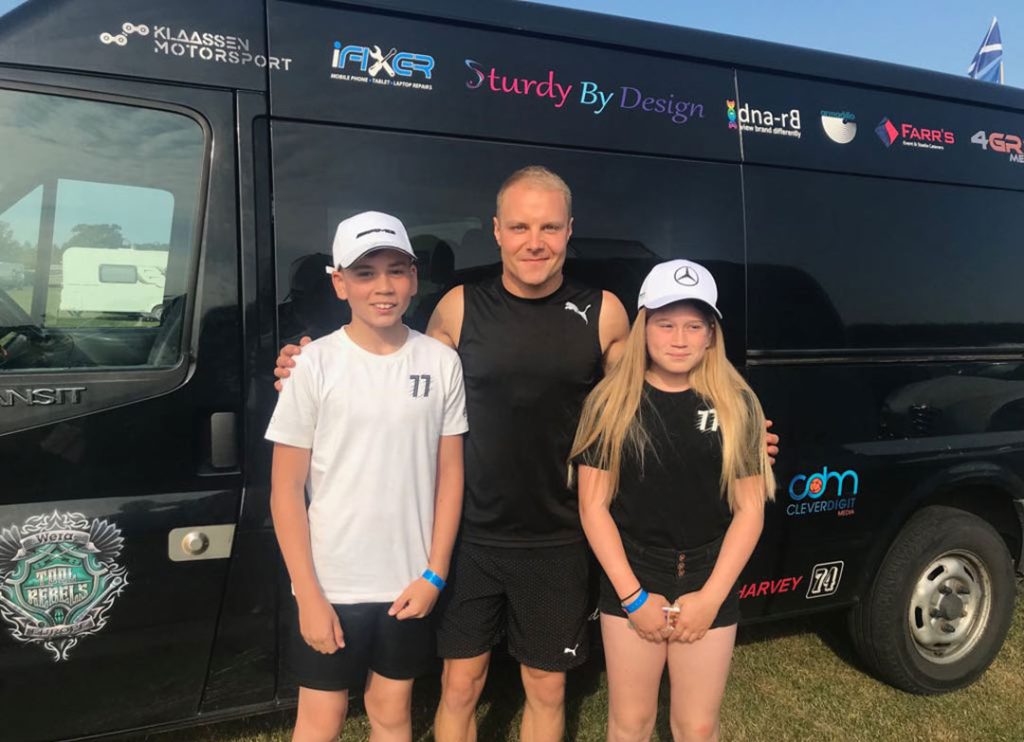 One of the best Birthday surprise I have ever had was when Valtteri Bottas came and visited us whilst on his morning pre race run before the 2018 F1 Grand Prix at Silverstone. 
We certainly got some funny looks when Dad, Lilli, Valtteri and me walking through family camping, I don't think people believed what they saw. 
Mum was even more shocked when Valtteri walking into the caravan and said hello.