Louis Harvey and Billy Monger SuperOne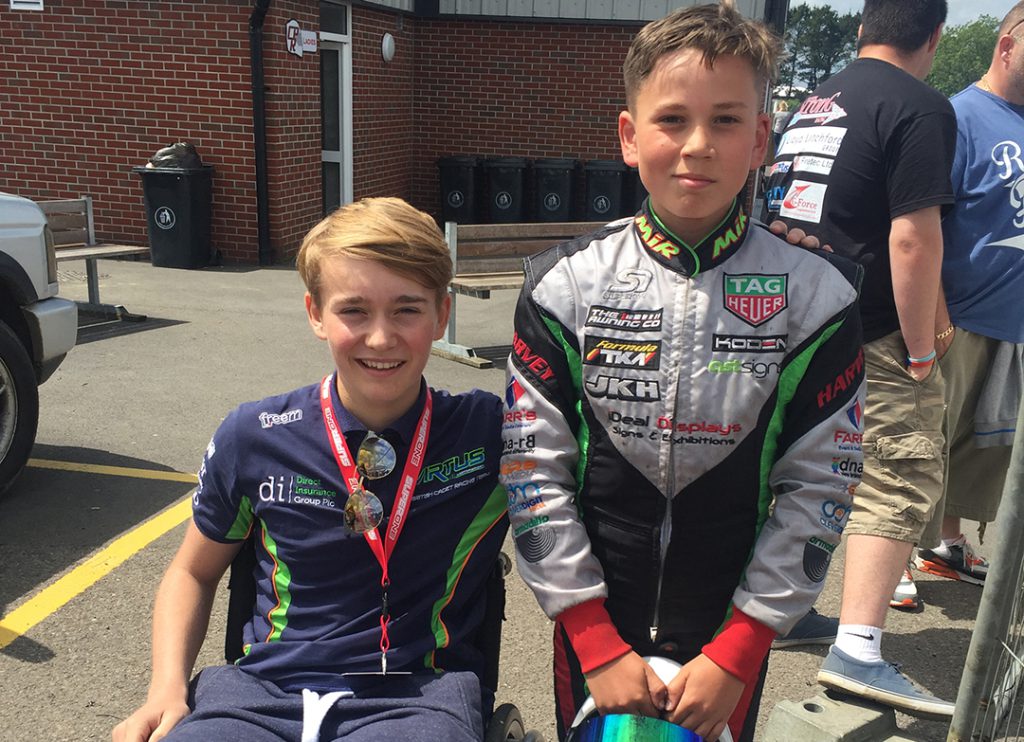 Whilst I was competing in the Junior TKM SuperOne British Karting Championships I was lucky enough to be introduced to Billy Monger. 
This was not long after I had seen his nasty accident on TV so it was great to see him and that he was on his road to recovery. 
He never stopped smiling even with all the people wanting to say hello, wish him well and get a picture with him.
This included my Mum, Dad and Sister.